More info
ESP Telescopic baton for professionals - Hardened - Easy Lock ExBT-20H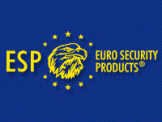 ESP - Euro Security Products
Expandable baton 508 mm, HARDENED – BLACK surface | Easy Lock ExBT-20H.
Expandable baton in hardened version for professional use has a top quality tenacious rubber grip with an original anti-slip surface. This surface expressively decreases any possibility of the baton being yanked from the hand. A firm grasp of the baton gives the user a comfortable certitude.
The expandable tubes of hardened batons are made from a more superior material, which is hardened by heat treatment. Thanks to this the baton is highly resistant to a flexion if it is exposed to a hard stroke. The hardened baton is intended for professional use by police and other authorities!
The price includes SWIVELLING plastic holder for the baton BH-34! Included with the baton is a rotating handle with attachment to a tactical belt.
The cane can be opened in three ways, depending on the situation and the user's preferences:
1. From the holster (BHT model) the segments will automatically expand when the stick is removed from the support.
2. Extend the telescopic segments by pulling on the tip, so that they lock.
3. The classic opening (swing to lock).
Closing is done with the help of the button in the tail of the cane: press the button and gently push the segments.
Dimensions:
length (expanded): 508 mm
length (closed): 224 mm
weight: 480/675 g
Note: Buy ESP Telescopic baton Easy Lock ExBT-20H in the Europe only if you are at least 18 years old.